This year we have two fantastistic keynote speakers who've both been involved in some really interesting and innovative work that brings together audio, design, interaction, making, wearing and performance! 


Andrew McPherson 
Andrew McPherson is a Reader (Associate Professor) in the Centre for Digital Music at Queen Mary University of London. A composer (PhD U. Penn 2009) and electronic engineer (MEng MIT 2005) by training, his research focuses on digital musical instruments, especially those which extend the capabilities of traditional musical instruments. Within the Centre for Digital Music, he leads the Augmented Instruments Laboratory (http://instrumentslab.org), a research team investigating musical interface design, performer-instrument interaction and embedded hardware systems. He currently holds an EPSRC fellowship on the topic of designing interfaces which build on the existing expertise of trained performers.

Notable projects include the magnetic resonator piano (http://instrumentslab.org/research/mrp.html), an electromagnetically-augmented acoustic grand piano which has been used by over 25 composers and performed and recorded worldwide; TouchKeys, a sensor overlay which transforms the electronic keyboard into a multi-touch control surface; and Bela, an open-source embedded hardware platform for ultra-low-latency audio and sensor processing. TouchKeys (http://touchkeys.co.uk) and Bela (http://bela.io) both successfully launched on Kickstarter (2013 and 2016) and are now available to the public.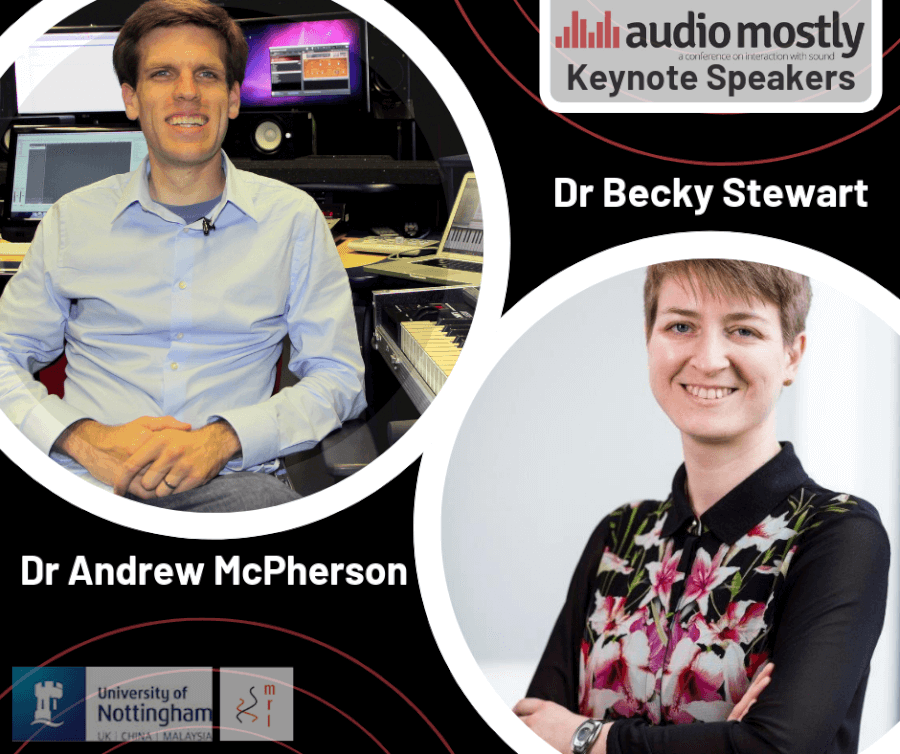 Rebecca Stewart

Rebecca Stewart is a Lecturer in the Dyson School of Design Engineering at Imperial College London and was previously a Lecturer with the Centre for Digital Music (C4DM) and Centre for Intelligent Sensing in the School of Electronic Engineering and Computer Science at Queen Mary University of London. She completed a PhD with C4DM in 2010 on spatial audio signal processing and from 2011-2016 co-founded Codasign, an arts technology education company. Her current research centres around wearable technology with a focus on binaural audio and e-textile embedded systems. She also investigates methods for enabling research innovations to be more accessible to applications designers, helping to accelerate the moving of new technologies from the research lab into the hands of practitioners.